Lets start with the basics. This hostel is cozy. At its fullest it holds about 35 people or so. It was full when I arrived. It also has an age restriction. You cannot book the hostel if you're older than 38.
Now, lets get into it:
I arrived at this hostel after checking out of the Hilton, where me and my friend were staying. He left to Prague on my second day of Berlin.
I checked out at 11am and arrived at my hostel at about 12noon. I had an email exchange with the front desk about arriving around 2pm. He said it was fine. My instructions were to head to the hostel, ring the door bell, get buzzed in and proceed through the check-in process. Therefore, thats exactly what I did.
I arrive and I am not buzzed in. I am unable to get into the building itself. This hostel is located inside of a residential building, so we have neighbors.
As one of the neighbors came home I walked in behind her and proceed to the entrance of the hostel. The front door is massive and bolted shut. It doesn't open. There is no door bell. I knock a few times and no one openes the door. Im not sure what to do at this point, so I wait outside the door, like a dog for about 45 minutes. I knock again and decide to walk back outside to read the Hostel sign. Perhaps I missed something.
The sign says check-in is at 2pm and onward. Therefore, I assumed they just didn't want to open the door for me. What motherfuckers they are?! I am pissed. How hard is it to check-in before your time. Oooppss. Im I committing some kind of sin?
At this point i ring the outside bell again. No answer. Then I see a few guys come out of the hostel and they try to explain something to me. They don't speak english. But, he tries his hardest to tell me about my emails. He says I check in according to the time I said in my email.
I later found out, the "front desk" employees only work during the time people are checking in… Then the hostel is completely without hostel employees. This was not a good start. Perhaps I'm tired of BS and need to start booking hotels from no on?
Lets get one thing straight though. There is another gay hostel in the area called "mi-gay hostel…" I did not stay there. Just want to make sure you're booking the correct hostel if you're reading this.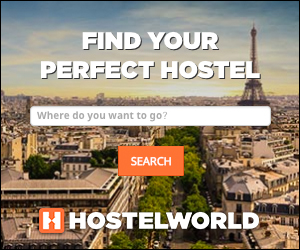 Let me tell you a story:
After checking in, I am given my bed, keys, a towel and a locker with a key (to lock it when I want). No need to bring your own lock! Thats a plus.
The hostel employee showed me around the entire place. Showed me my bed, the kitchen, the communal space etc. Then we get to the restroom.
This restroom is locker room inspired. Its big, modern and VERY clean. It has two toilet stalls and a massive sink with three water spouts. The shower is communal but completely optional. He then shows me the private shower and toilet. Its cute but basic. The only weird thing about the private shower is the gerry-rigged locking mechanism… its a bent spoon.
Just for your information, when we walked into the communal shower, it was completely dry. It made me wonder if anyone ever uses it or if people line up to use the private 
shower.
As the days progress I get to meet a lot of the people that made this trip what it was. The hostel is clean but very communal. Everyone is very friendly. In fact, its so friendly I managed to make really good friends. You tend to go out together. You eat out together and you party together.
I made several good friends, we exchanged numbers, Facebook information and hope to continue to be friends in the future. We even told each other we would hang out if we are ever in the same part of the world again. These are the kinds of friendships you make at hostels, intense, long lasting with good bonds.
To be clear, there was nothing shy about any of the boys at this hostel. The shower was always in use and you tend to have a locker room and/or dorm room experience once again. Laughing and talking in the shower with your hostel mates. It was a very bonding experience.
Several of the guys got a little "too" friendly with each other, if you know what I mean, but it was all in the name of fun.
The hostel does not include breakfast, but has plenty of tea for you. The kitchen is well equipped. It also has free wifi. The area is PERFECT! Right smack in the middle of all the gay action. Berlin is so open minded about gay clubs, bars, saunas, sex clubs, dildo and fetish stores, and we were right in the middle of it all. The hostel is walking distance to many and all places you probably want to go to. Lots of cafes, shops, restaurants and even a supermarket across the street.
Give me some of that dirty talk:
 Here it goes… You make awesome friends in this hostel. While I was there, I bonded really well with a few guys. They start to open up and talk about their experiences here, in Berlin and at the hostel.
I can tell you that I saw a few guys getting it on in the shower, while I was showering. I was told that several guys got it on in the living spaces.
I met this cool handsome latin guy who told me about the hot action with the guy he was sharing a room with… by the way he was a drop dead gorgeous turkish guy! OMG… so HOT!
Before I left one of the guys told me he slept with the entire room opposite our end… This place can be what you want it to be. Just don't come off too strong. Let it happen naturally… You'll figure it out.
On my last day there was an older Spanish guy that checked in… He tried very hard to sleep with everyone but did not succeed. It was very awkward and people were trying to avoid him… He was just coming on too strong.
If you're a gay male, under 38 years old looking for a fun communal gay experience. YOU NEED TO STAY HERE. I had such a fun time. Even after my ridiculously stupid check-in experience.
I should probably mention I stayed at this hostel from Thursday to Tuesday. It was completely booked when I arrived. However, come Monday morning, most people checked out and the place was pretty much dead Monday and Tuesday. I think everyone books it for the weekends.
This is a great place to stay… but I think actions are louder than words… I cant tell you how amazing this place really is… Perhaps you should have your own experience and take a chance and book it!
Let me break it down for you:
I paid 22 Euros a night for 5 nights a total of 110 Euros.
Pros:
Free wifi

free coffee/tea

free towel

free locker

friends

great area

fuck-buddies (if thats what you're looking for)

great restroom

communal showers
Cons:
Check in time is according to what you tell them. You cant show up early and expect to get in.

No breakfast included
Is this hostel worth it? FUCK YES!
Book this Hostel using this affiliate link below:
A Message From Our Sponsors
If you're looking for cheap airfare check out CheapOair.com. If you havent read my list of places to get discount airfare's CheapOair is one of them.

You should also download the SkyScanner app. It's a great place to look for discount flights. The app is free and you might find that great deal you're looking for.


The links and banners above are affiliate links. This means if you decide to buy plane tickets or download the free SkyScanner app I will get a commission and you will be supporting my website. I thank you in advance! Lets go to Berlin! Yass!
(Visited 1,275 times, 4 visits today)